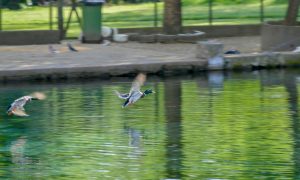 Agia Varvara Park is Drama's trademark and it's been ranked among the 60 best parks of Europe, according to the European program Culture 2000.It occupies an area of 6 acres in the heart of the city and it was named after the homonymous church of Agia Varvara.
According to tradition when the Turkish conquerors tried to take down the church and built a mosque in its place, the temple was covered by water and thus saved.
The residents believed it to be a miracle and for this reason, to this day, to honor the memory of Agia Varvara on December the 4th they light up extemporary boats and let them on the lake surface, setting a unique scenery just outside the hotel.
Source: https://www.taxidologio.gr/drama-todo-parko-ag-varvaras.html